Specialist Dentists at Our Clinic
Smile 'n' Shine dental care centre is a multi-specialty dental and implant care centre offering solutions to all dental problems under one roof by a team of dental specialists who are masters of their field and strive to provide the best quality of dental care to our patients.
Here is a brief look at our team of specialists:
Dr. Rajat Sethi is the doctor who set up Smile 'n' Shine Dental Care Centre.

Dr. Rajat Sethi is the consultant implantologist and dental surgeon. He Completed Post-graduate course in oral implantology under the guidance of Dr. R.C. Hertel Implant Clinic Training J.vd Vondellaan, Netherlands. He has also done post graduate courses in fixed prosthodontics and endodontics . He has done immense work in the field of implantology and areas of interest include full mouth fixed replacement of missing teeth. He takes care of all cases related to oral implantology, general dentistry and aesthetic dentistry at Smile 'n' Shine dental care centre. He has vast clinical experience, of general dental practice; in both private as well has government health centers. He has contributed to various national and international workshops and seminars on implantology and aesthetic dentistry. He is a fellow of the prestigious academy of general education (F.A.G.E) and member of various international academies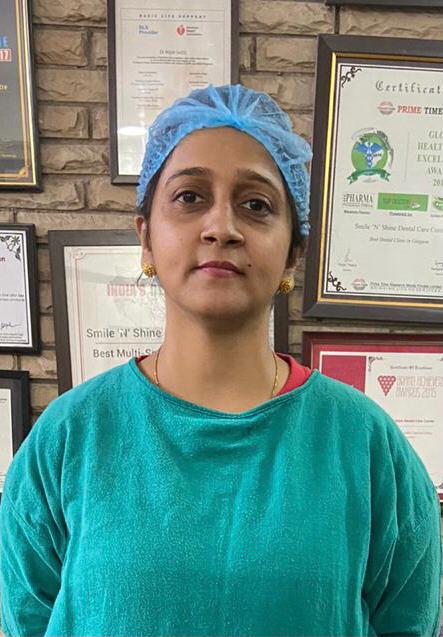 Dr Shilpa Goswami and Dr Isha Rastogi are consultant dental surgeons at Smile 'n' Shine dental care. They have special interest in cosmetic dentistry and are active participant in many continuing education programs in cosmetic dentistry.
Dr. Shalini Grover( M.D.S) is our specialist Periodontist. Her credentials include research and clinical work in the latest bone regenerative materials. She specialize in the prevention and treatment of advanced gum disease which includes bleeding and swelling of gums, bad breath, pus discharge from the gums and loose teeth. She also specialize in cosmetic gum improvement and rebuilding the lost bone around the teeth by gum surgeries and bone .
Dr. Varun Grover (M.D.S) has been delivering world class treatment across 25 clinics in Delhi NCR using most modern techniques such as self-ligation braces, lingual braces and clear aligners, opening new avenues for his patients. Dr. Varun Grover has completed his bachelor's degree from Bapuji Dental College Davangere in 2002. After clearing the state entrance examination and securing 9th rank, he opted for the Master's Degree from one of the most prestigious institutes, SDM college of Dental Sciences, Dharwad. Under the guidance of Dr. VP Jayade, he completed his orthodontics degree in the year 2007.He was actively involved into teaching from 2007 to 2011 with the AHEAD academy for students pursuing master's courses.
Dr Supreet Sawhney is the oral surgeon and implantologist who manages dental implant cases ,especially immediate loading implants.
Dr Monika Tandan (M.D.S) is the visiting consultant endodontist at Smile 'n' Shine dental care centre. Specializes in root canal treatments including single sitting RCT's, post cores and endodontic surgeries.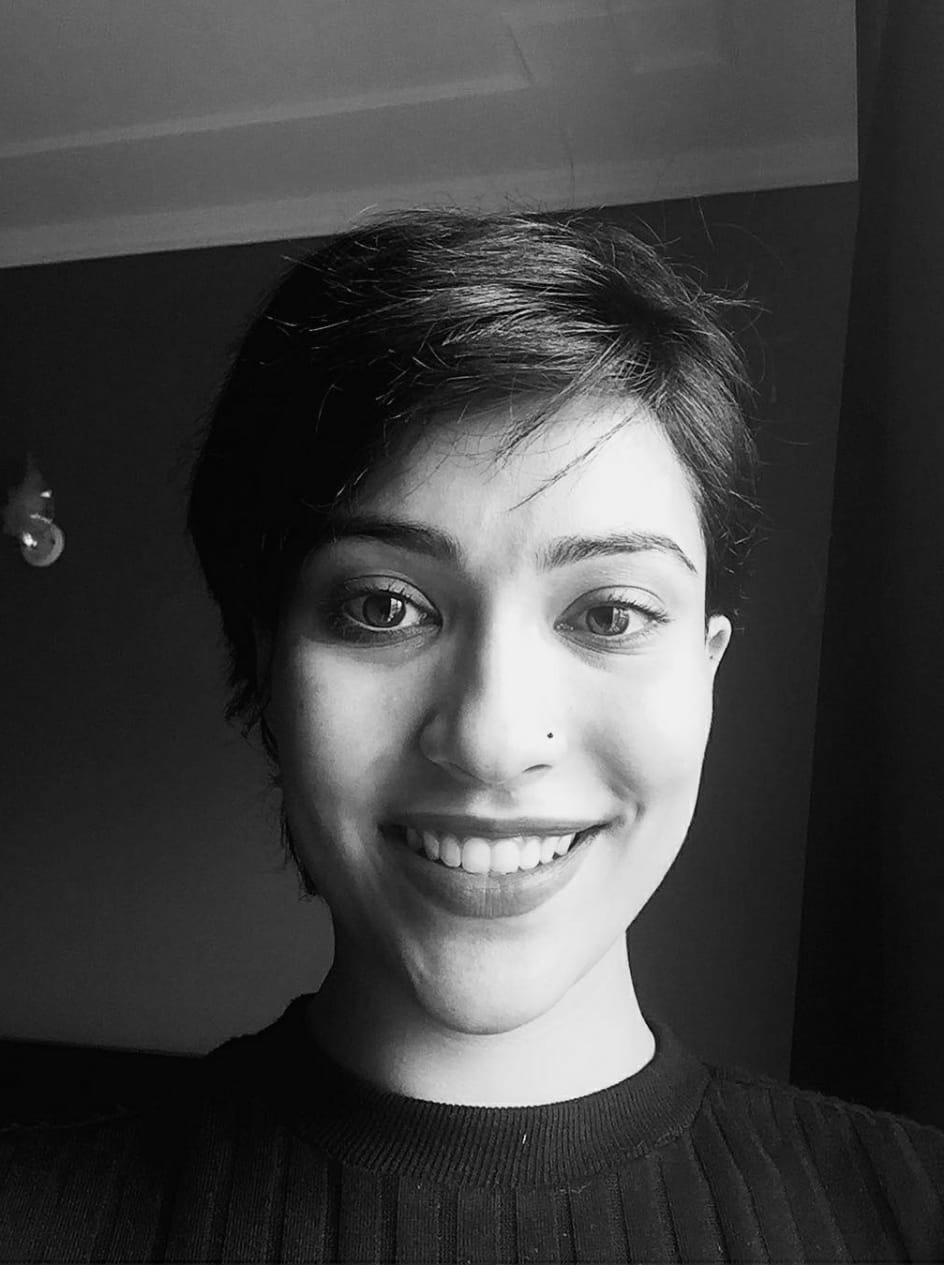 Dr Ankita Wali - Endodontist She did her B.D.S from Bapuji Dental College and Hospital, Davangere and her M.D.S in Conservative Dentistry and Endodontics from A.B Shetty Memorial Institute of Dental Sciences, Mangalore. She is skilled to perform periapical surgeries microscopically and has published many scientific articles in various international and national journals in her fields.
Dr. Piyush Tandon (M.D.S) is the consultant prosthodontist at Smile 'n' Shine dental care centre and he is in charge of making all complete and removable partial dentures here. He is acssociated with a leading college in N.C.R and a few leading clinics.
Dr. Payal Narula is visiting pedodontist or paediatric dentist at Smile 'n' Shine dental care centre. She takes care of child dentistry at Smile 'n' Shine dental care centre and specialises in space loss management and root canal treatment in children.






include('new-dental-bottom.php'); ?>